Update: I'll be taking the show on the road in April for some private events. I will be back in action at Ivar's Mukilteo Landing starting on Friday, May 5th. Check my Calendar tab occasionally, for any other changes. HAPPY SPRING!!  As always, thanks for supporting live, local music!
         AND-   Please check out my YouTube channel under the Music and Video. Look for the PLAY              arrow.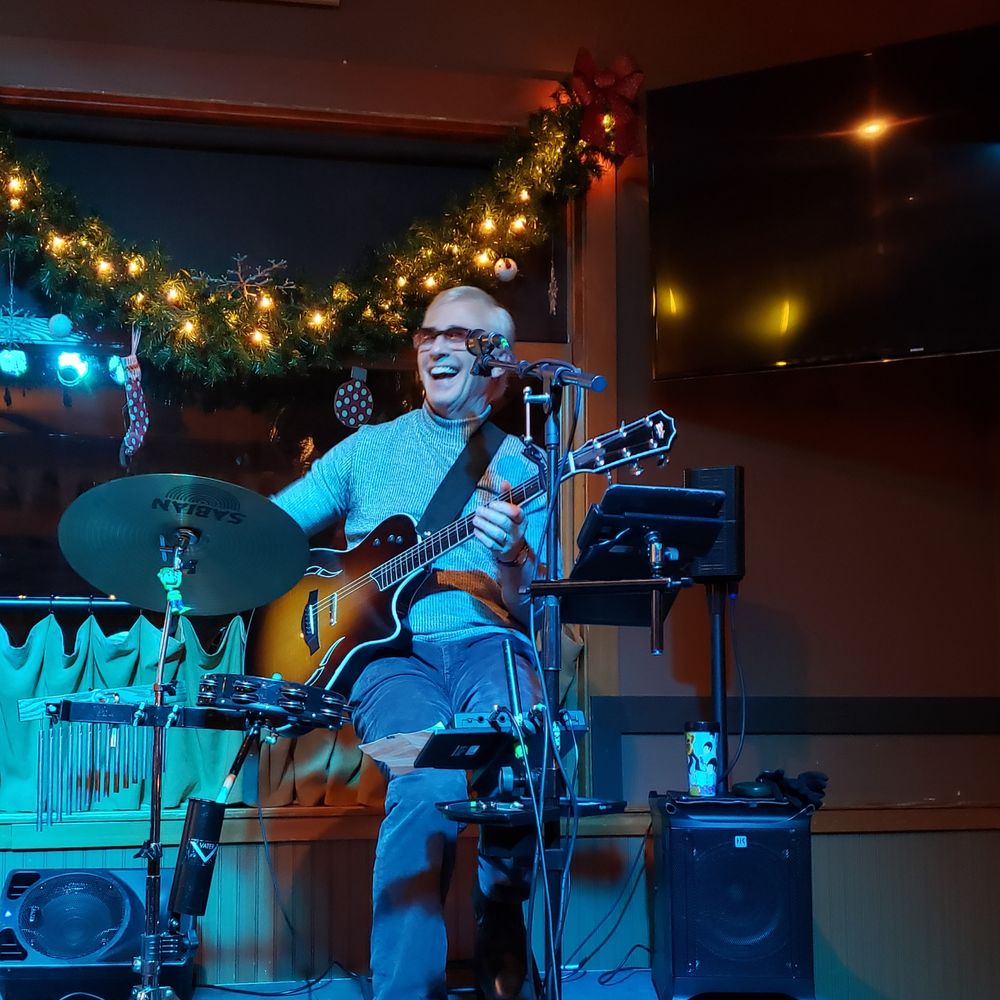 Richard K.
It's possible you've seen him as singer/bassist for long time Seattle based Beatles band, The Nowhere Men or as singer/guitarist with the popular 70's soft rock band, Ventura Highway Revisited. And, for the past 5 years with soft rock duo Double Play.  Now, he's returning to his early Seattle roots as a solo performer covering music from artists including  Simon and Garfunkel, The Beatles, The Eagles, America, The Moody Blues, Billy Joel, Neil Diamond and occasionally, a few tracks from Pink Floyd's Dark Side of The Moon!
You'll enjoy the variety of music and the authentic feel of each song as you're taken back to a time and a place. Everything is performed live, including the vocal harmony you'll hear.
Check out the Song List tab and feel free to send an email with any songs you'd like to hear at an upcoming venue. And, thanks to many of you who recommended songs which have now become part of the repertoire!
                   Cheers! See you down the road.
                    Remember-Every day is a gift!